George L. Bristol has published three books that focus on conservation. Drawing from his personal experiences, Bristol allows the reader to understand the political process, dynamic personalities and funding that it takes to create local, state and national parks. Each of his books can be ordered here individually or as a set. George will have a series of events in 2023 with the release of his newest book.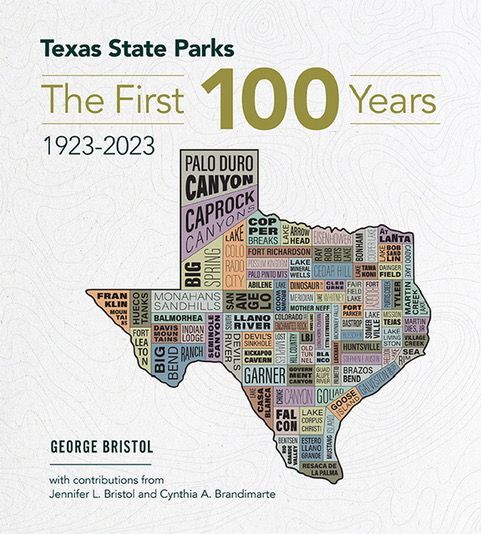 Texas State Parks: The First 100 Years, 1923–2023 examines the history of one of Texas's most treasured assets: our state parks. From the legislative establishment of the original Texas State Parks Board to the present, the development of our state and national parks over the last one hundred years has depended upon an evolving concept of public lands for public use and enjoyment.
One of America's best ideas has been a parks system for all—first at the national level, then among the states. In Texas, leaders have emerged at every stage of this hundred-year history to lend their names and reputations to the cause of conservation and preservation, which has met growing acceptance among the public at large. This book explores the contributions of these giants at all levels. Together, they gave meaning to Teddy Roosevelt's call to arms for the preservation of public lands as one of the country's foundations of an "essential democracy."
After successful careers in politics, then business, George Bristol turned to a complementary endeavor that would utilize his skills and reflect a lifelong love of nature and parks: advocacy for parks and people. In 1994, he received a presidential appointment to the National Parks Foundation, launching his new journey. He established the Texas Coalition for Conservation in 2001 and began an eighteen-year effort that culminated in the people of Texas overwhelmingly voting to direct all revenue generated from the Sporting Goods Sales Tax to state parks and historic sites—as originally intended.
Contributions to the book where made by authors Jennifer L. Bristol and Cynthia Brandimarte, PhD.
Order a Copy Now Price includes tax and shipping.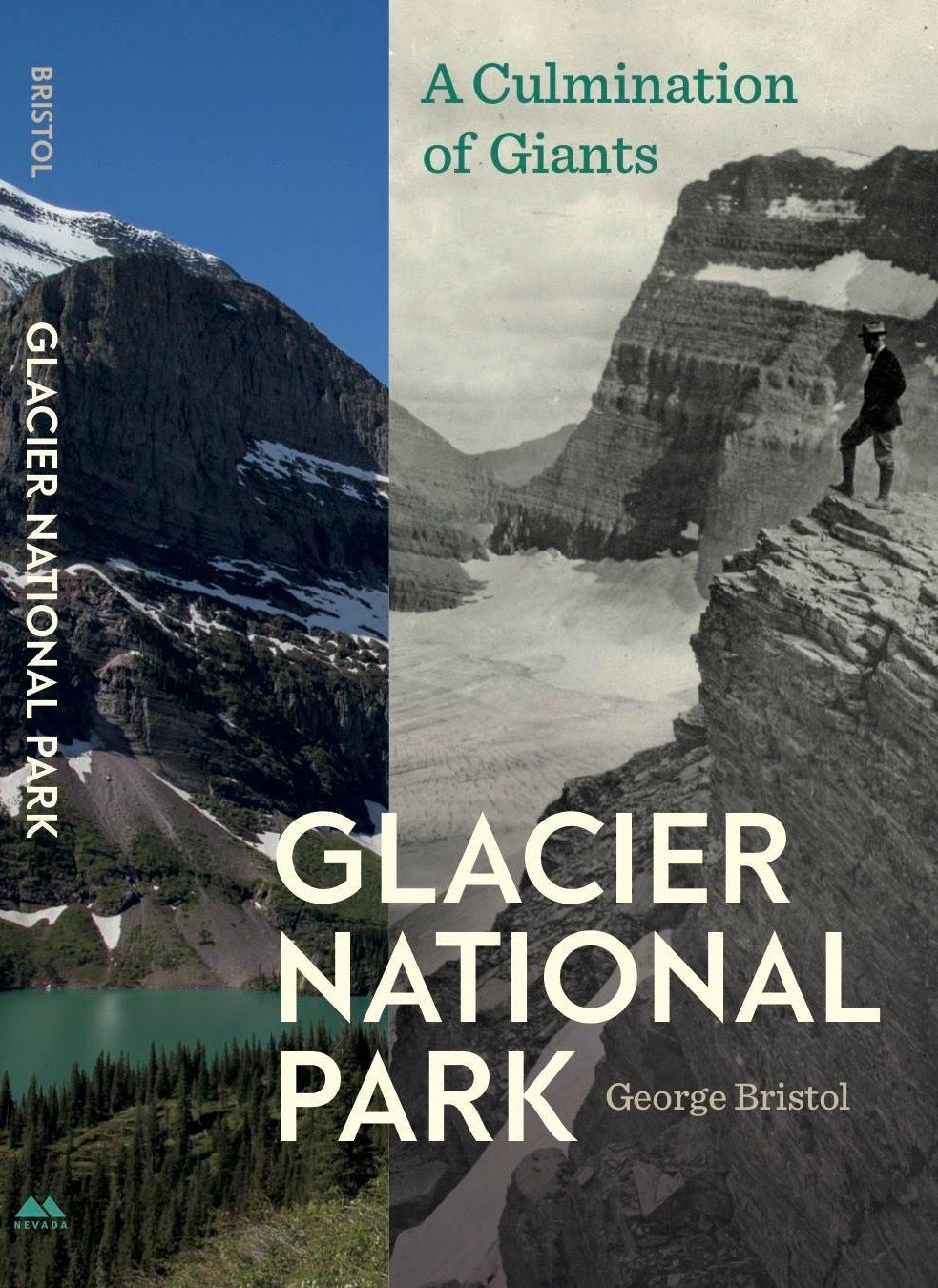 Bristol takes readers on a journey through the history of Glacier National Park, beginning over a billion years ago from the formation of the Belt Sea, to the present day climate-changing extinction of the very glaciers that sculpted most of the wonders of its landscapes. He delves into the ways in which this area of Montana seemed to have been preparing itself for the coming of humankind through a series of landmass adjustments like the Lewis Overthrust and the ice ages that came and went.
First there were tribes of Native Americans whose deep regard for nature left the landscape intact. They were followed by Euro-American explorers and settlers who may have been awed by the new lands, but began to move wildlife to near extinction. Fortunately for the area that would become Glacier, some began to recognize that laying siege to nature and its bounties would lead to wastelands.
Bristol recounts how a renewed conservation ethic fostered by such leaders as Emerson, Thoreau, Olmstead, Muir, and Teddy Roosevelt took hold. Their disciples were Grinnell, Hill, Mather, Albright, and Franklin Roosevelt, and they would not only take up the call but rally for the cause. These giants would create and preserve a park landscape to accommodate visitors and wilderness alike.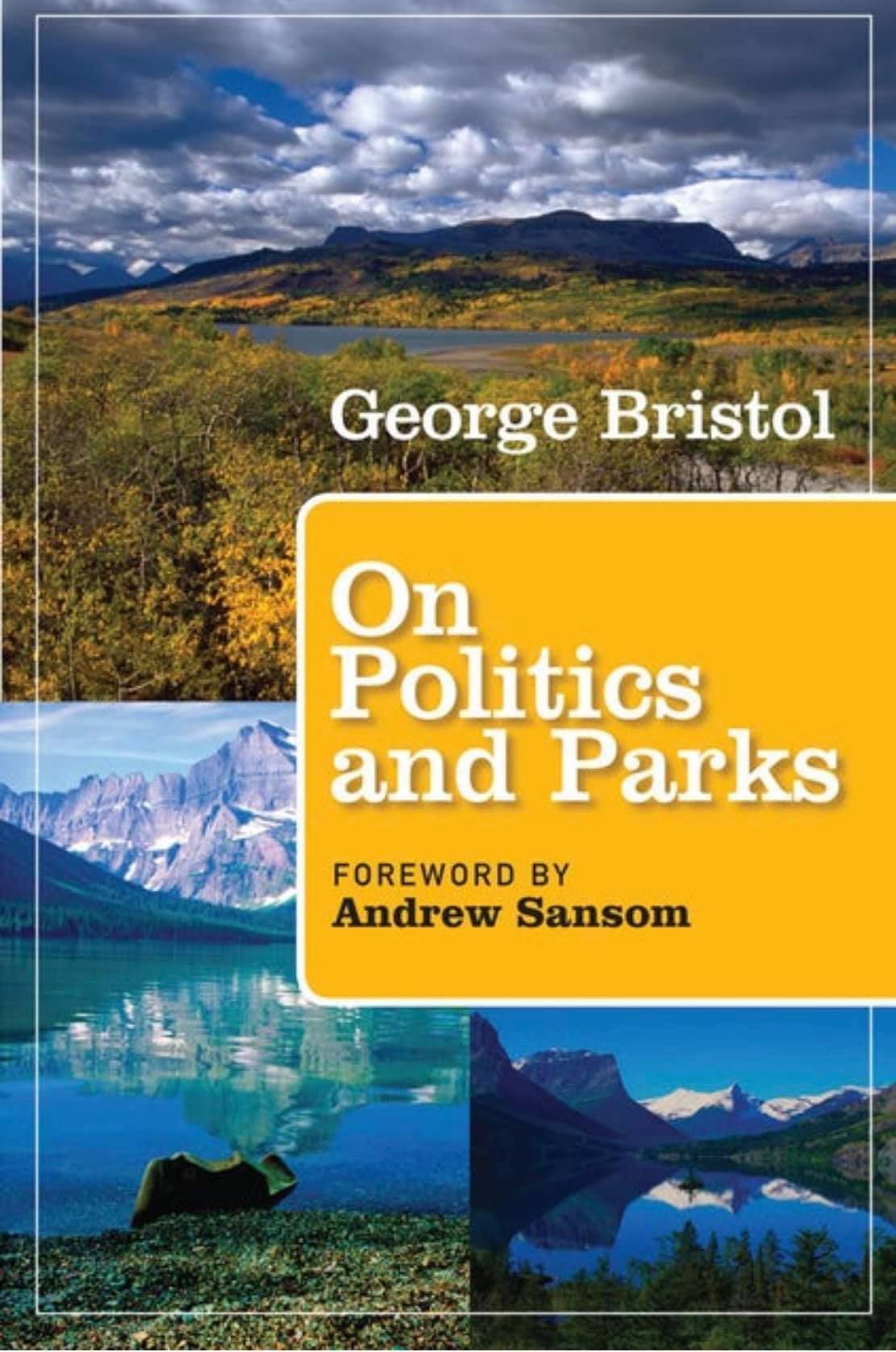 In On Politics and Parks, Bristol tells his own story in lively prose that includes many intriguing peeks at behind-the-scenes events in Washington, Austin, and elsewhere. Beginning with his upbringing by a widowed young mother with a passion for music and literature, he narrates the converging of influences that led him to an influential political career, including active involvement in national campaigns for Lyndon B. Johnson, Hubert Humphrey, Lloyd Bentsen, and Jimmy Carter. After working for the Democratic National Committee and Bill Clinton's 1992 presidential campaign, Bristol was asked to join President Clinton's administration.
However, what he really wanted was a place on the board of the National Park Foundation (NPF). With decades-old images of Glacier still burning brightly in his memory, he helped spearhead efforts to elevate the image of the National Park Service and helped establish a highly successful fundraising strategy for the NPF, giving both organizations greater national awareness and stature.
Having acquired a well-earned reputation for fundraising and effective advocacy, Bristol soon began to do for his home state what he had done for the NPF: solidify support and funding for the Texas park system. Over ten years and five legislative sessions, Bristol, through the Texas Coalition for Conservation, the nonprofit organization he founded, fought for the full claim of Texas state parks to the sporting goods tax. Utilizing his many contacts, his well-honed political sense, and his dogged patience, he forged an alliance that would win the day for everyone who loves the state's public lands. In 2007, in the last bill passed on the last day of the session, the Texas legislature nearly doubled the operating budget for parks.
On Politics and Parks is at once a lesson in conservation history and a captivating personal memoir that will inform, entertain, and inspire all those who share Bristol's love for the unspoiled beauty of the outdoors and his commitment to preserve that beauty for future generations.